---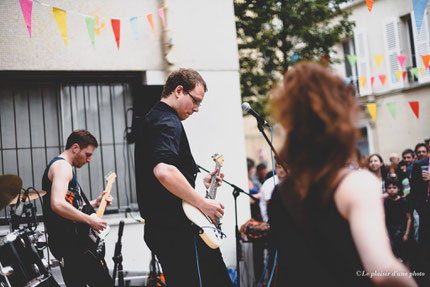 Great night in Paris, yesterday, despite a threatening weather. Four bands in a row, of different styles, and we tried so hard to reward all of our friends who came to visit us.
Program: Beauséjour Club - HGTM - Purple Biskotts - Honey Badgers
We are glad that the Plug'In Café offered us the opportunity to rock in La Butte aux Cailles, which is one of the very best places to hear great music in Paris, during the Fête de la Musique. 
Special thanks to the Honey Badgers, who allowed us to use their amps and speakers for the set.